Roulette Tips for Beginners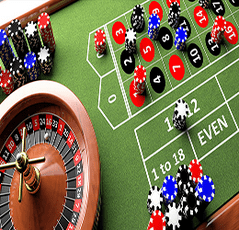 Roulette has been around for a long time and there is no doubt that it has always been and will certainly continue to be one of the most popular casino games all over the world. In fact, roulette is so popular that it is one of the principal games that you see people playing on TV and movies when the action is set in a casino and that makes even more people want to play it and learn roulette tips!
Roulette means "little wheel" in French and has a very interesting origin story; you see, this game was invented by a French physicist and mathematician named Blaise Pascal who was actually trying to make a perpetual motion machine! Of course, Blaise Pascal failed at his goal but he did manage to introduce one of the best casino games to the world and its popularity skyrocketed from there. If you are new to this game and as intrigued by it as most people you are going to want to keep reading for some excellent roulette tips that can help you play well and perhaps even win a good amount of money.
Roulette Tips that Help Beginners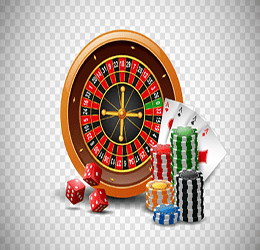 There is something particularly exciting about watching a roulette wheel spin and feeling the tension build as you wonder what number the ball will land on. Aside from the obvious excitement involved in this game, another great thing for beginners is the fact that it is much easier to learn and start playing than a lot of other table games. Still, despite players being able to start betting at this casino game almost immediately, beginners are bound to make mistakes that can be very costly and that is why we want you to read about a few roulette tips that can go a long way when it comes to playing this game well and avoiding losses:
Play a European or French Variation: There are different types of roulette variations and one of the best roulette tips is to choose either a European or French version above the American one whenever you can. The reason for this is simply that the American version has a double zero that give the house a significant edge and that is not good for players. American Roulette has a house edge of 5.26% whereas the European and French versions have a much better house edge of just 2.70% and that might not seem like much of a difference to beginners but it really is so do yourself a favour and follow this roulette tip.
Start by Playing for Free: Being new to roulette is not a crime! We all start out as newbies in all casino games and a great roulette tip is to play free versions so that you learn the game well before playing for real money.
Make Outside Bets: Playing inside numbers is how most players start off with this exciting game, but a good roulette tip is to play outside bets since they provide players with better odds of winning, 48.6% on a European wheel to be exact.

Keep Learning

Another great roulette tip is to keep learning as much as you can and also look into roulette strategies; while there is no perfect strategy and roulette really is a game of chance, getting to know some good strategies can help you play better.
Lucky Hippo
$200
Welcome Bonus up to
100%
Casino Name : Gaming Club
Software :

RTG

Flash Play :

YES

Live Dealer Games :

YES NO